Specialized
From managing port imports and exports to big iron repositioning, we deliver!
More…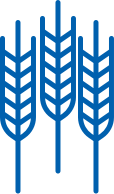 Bulk Agri
We run the following configurations to ensure we have your needs covered:
4 axle dumps
4 axle hoppers
4 axle fertilizer tankers
5 axle B train hoppers
5 axle straight hoppers
6 axle straight hoppers
as well as a sucker/blower unit
More…

Livestock
MAD is equipped with 2, 3 and 4 deck trailers for bovine, hog and sheep deliveries.
More…
Our Logistics Approach
When we provide services for our clients, we ask 4 simple questions: how, where, when and why? Understanding how you ship, where you ship, when you ship and why you ship helps us understand your objectives and priorities, and helps us deliver the very best results on your behalf.
Read More…
"Building Quality Relationships Since 2004"